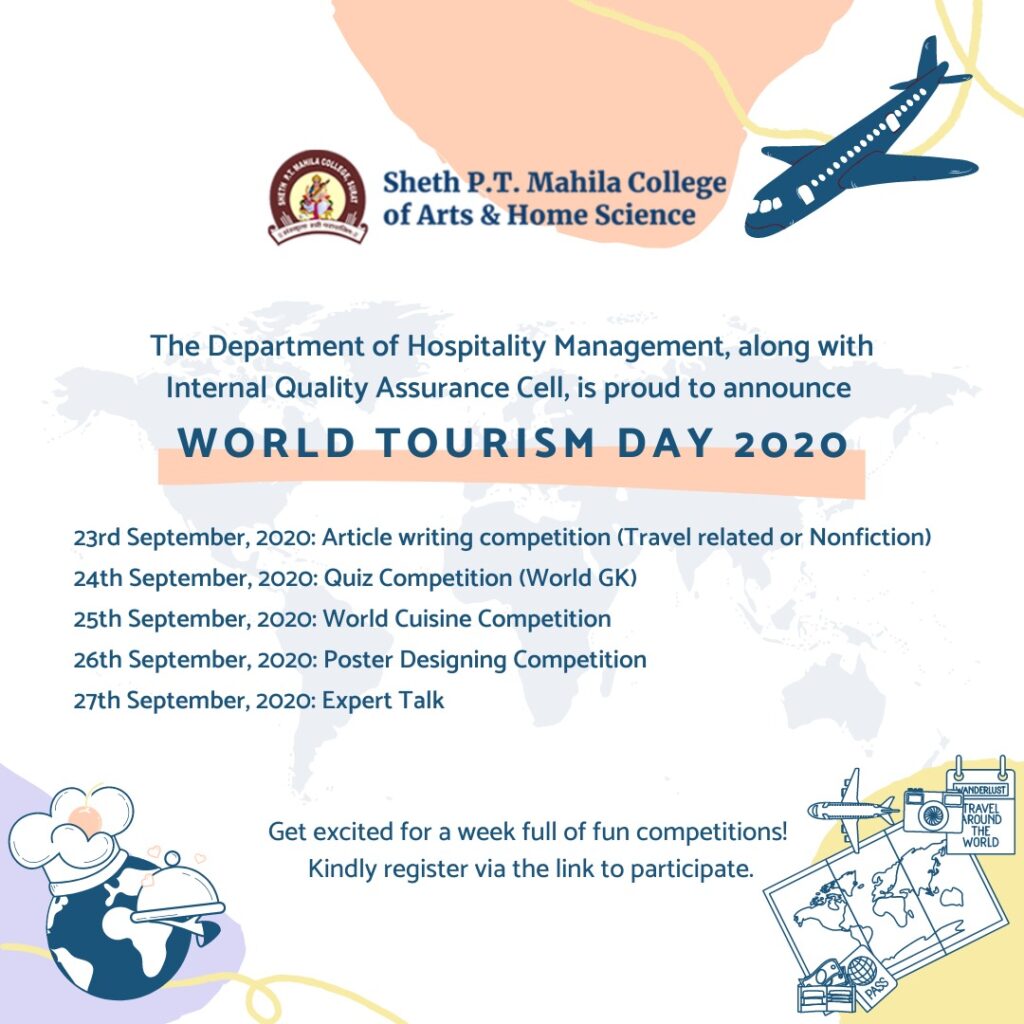 SHETH PT MAHILA COLLEGE OF ARTS AND HOME SCIENCE, VANITA VISHRAM
The Department of Hospitality Management in collaboration with Internal Quality Assurance Cell is proud to announce World Tourism Week 2020 from 23rd September to 27th September 2020.
A plethora of exciting competitions for you to participate in.
23/09/2020- Article Writing Non Fiction
24/09/2020-Quiz Competition (World GK)
25/09/2020- World Cuisine Competition
26/09/2020- Poster Designing competition (Based on selected topics of Tourism)
27/09/2020- Expert Talk and Result Declaration of the Competitions.
The rules of all the competitions will be mailed to you after registration.
Kindly register via the link.
https://docs.google.com/forms/d/e/1FAIpQLSeZB4rPVajfedrITkwgicnMnclIY76XVJu0Ex1y7k8jDZrBGA/viewform?usp=sf_link